Low Approach Slide Bed Recovery Vehicle
Up to 10,000Kg transportation capacity
---
http://www.so-low-approach.co.uk/
---
Patent Number GB2546780
The latest ground breaking recovery vehicle innovation from Powertec is the 'So-Low' low approach slide bed system. The 'So-Low' deploys a completely new and patented concept which allows an incredible low loading angle to be achieved in a simple cost-effective design.
Avaliable in aluminium decking or steel decking
The complete low approach slide bed system has been designed and tested using the very latest 3D CAD, allowing the optimisation of weight and strength by carrying out a full structural analysis during the development process. After this the system went through rigorous testing with actual loads to verify the products suitability for the market place.
SPA: A new concept
The low approach slide bed recovery vehicle differs vastly from other similar offerings in that it uses very simple technology married to a new concept we call SPA. This is the 'sliding pivotal alignment' system that makes the product work so well. The benefits are tremendous:
Lowest approach angle
Lowest weight
Simple to use
Low Maintenance
Low operational costs
Safer to operate
Ladyroyd Garage of Bradford have just taken delivery of a 'So-Low' fitted to an Iveco 72C17 chassis, the owners comments speak for themselves "It's unbelievably simple to use with the specially designed safety features and can carry a 3000kg payload it's just what the market needed"
The new design is available in 4000kg, 6000kg 8000kg and 10,000kg capacities.
Specification:
AVAILABLE IN ALUMINIUM OR STEEL
Full length steel sub frame (body size dependent on wheelbase)
Full length steel tilt frame
Aluminium or steel planked floor
Twin hydraulic tilt body rams with over centre valve
Heavy duty aluminium/steel side raves
8 x body lashing rings
Full height flyer to front of body
Hydraulic winch with roller fairlead and wire rope
Chassis mounted hydraulic oil tank with filter
Emergency stop system
Pump and PTO
Chassis body locks
Chassis tool locker
Lockable valve cabinet with lighting
LED side marker lights
Mudguards, mud flaps and support brackets
All steel work finished in epoxy primer and two pack top coat
Optional:
LED light bar to flyer
Rear body rollers
Extra chassis tool lockers
Remote control for winch
Remote control for winch and body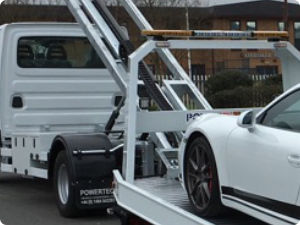 Remote control optional extra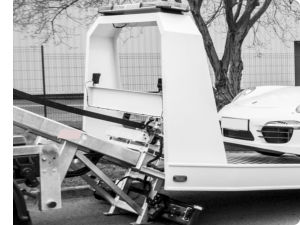 Hydraulic winch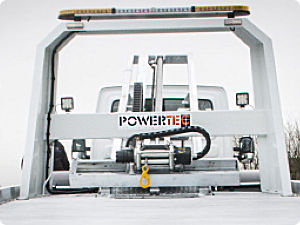 Optional:
Full height flyer with light bar